Enter your postcode for a free quote
Professional Carpet Cleaning in Locksbottom
Among its range of cleaning services, ACC Carpet Cleaners London provides carpet cleaning for homes and businesses in Locksbottom. As a family-run business, we are familiar with the needs and demands of property owners, enabling our team to ensure that every job order or cleaning project, no matter how big or small, is executed accordingly.
Taking Care of Your Home in Locksbottom
Apart from having strings of ornamental lights hanging from the façade of your home, or tiled floors lining up the walkway that leads to your gate, the exterior of a property is just as appealing as its interior. However, homeowners often focus on and prioritise the cleanliness, sanitation and appearance of a house's interior – especially the bedrooms and living areas. That being said, the exteriors of a property are, at times, neglected. This wouldn't be too much of a problem if maintenance takes place on a regular basis.
ACC Carpet Cleaners specialises in taking care of rugs, carpets and upholstery of homes and offices, but that doesn't mean the other areas of a property are left untidy. We also provide hard floor cleaning for both inside and out, and any client can set up a regular schedule with us, which means you won't have to worry about the outside area of your property deteriorating right underneath your nose. Whenever you have office or home carpets and upholstery cleaned, why not have the hard floors shined as well?
Testimonials
You recently completed carpet cleaning throughout one of our rental properties and once again your operatives have excelled themselves. When the last tenant vacated the Landlord was horrified and under the impression all the carpets would have to be replaced, but we persuaded him to have them cleaned by ACC and make a decision afterwards. Needless to say, you've done a fantastic job, the Landlord was really impressed, new tenants have now moved in and everyone is happy. Well done, keep up the good work and I look forward to our continued business relationship.
JDM Lettings, Bromley, Kent
I'm more than happy to provide A Cleaner Carpet with a reference. They've helped me out on numerous occasions extracting the rainwater and cleaning the carpets when one of my clients has had a flood through their roof. I've been using them for over twenty years and they've never let me down.
I have used ACC for a number of years. I have always found them to be friendly and courteous and I wouldn't hesitate to recommend their efficient and professional service.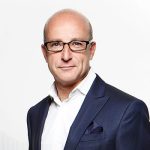 We are writing to thank you for the beautiful condition on the staircases that we now have in all the properties that we manage. The carpets on some of the communal stairs were unbelievably dirty, and they look good as new now. Your truck mounted carpet steamer/cleaner is amazing, especially with the long extended hose which reached to all floors in some of our larger and taller block of flats. The stairs and hallways were instantly cleaned and dried to walk on that really helps to ease the pressure on the residents to have to remove their shoes or even us worrying about residents slipping on the wet carpet. Most of all your operators have been very helpful and considerate to all our clients in accommodating suitable hours of their cleaning of the carpet to suit each block's residents. Your prices were very reasonable compared to some of the other companies that we have used in the past, for which we are very grateful for. We have no hesitation in recommending your company to anyone.
Bunn & Co, Pimlico, London SW1
The carpets, which were heavily soiled in some areas, came up brilliantly clean, certainly much better than previous results obtained from other cleaning companies. Obviously a testament to your truck mounted equipment. I also appreciated the precautions taken by your operator Barney, to insert foil underneath wooden furniture to prevent staining. Barney was exceptionally careful, helpful and courteous, and worked extremely hard to move furniture around. Clearly a professional!
As per usual the carpet was cleaned to a fantastic standard so thank you.
We have been using ACC Carpet Cleaners for a number of years and have found the company to be reliable, trustworthy and they do a great job of cleaning our carpets and upholstery.
Royal Ocean Racing Club Ltd
ACC have been working their magic on our rugs for over 25 years and I cannot recommend them highly enough. We recommend ACC to all of our clients, both private and corporate, for all their carpet and upholstery cleaning needs. Their expertise in dealing with heavily soiled carpets and difficult stains is unrivalled and there is no job too big, or too small. All the team at ACC are extremely helpful, reliable and thoroughly lovely people.
Thanks so much for your rapid response.
Many thanks for a splendid job on removing the marks on my carpet.
We offer a range of cleaning services in Locksbottom
Cleaning can be quite a chore for property owners, especially when they are not used to dealing with so much dust or trained in handling cleaning tools. At best, they end up exhausted with a semi-decent job to show for it; which is the reason residents and businesses in Locksbottom call ACC Carpet Cleaners.
Why Clean Carpets are Important
Carpets are a haven for bacteria and grime. Your carpet has about 200,000 microorganisms per square inch. So, it's fair to say that filth can easily accumulate on carpets. This dirt usually consists of dust mites, pet fur, grime, and stains. Having these things linger on carpets is dangerous to your home's health as this can weaken the immune system and cause allergies.
What's more, built-up dirt on carpets can cause discolouration which takes away from the aesthetic appeal of your home's interior. That's why we encourage you to use our carpet cleaning service.
Advanced Carpet Cleaning Technology
Cleaning your carpets, yourself is difficult as it can be hard to get rid of those deep-set stains and eliminate invisible dirt. That's why you should trust us to do it for you. We employ cutting-edge carpet cleaning technology that ensures your carpets are cleaned down to fibre.
Our truck-mounted system has 25 times more cleaning efficiency than a standard industrial steam-cleaning machine. This means that we can thoroughly clean your carpets and free them of dirt. The dirt from the carpet is extracted back to our truck to nothing is left behind. Thus, you'll be left with completely clean and fresh carpets that feel brand new!
Why Choose Us
Our 60 years of carpet cleaning experience make us the leading carpet cleaners in Locksbottom. It's due to our years in the industry that our customers trust us time and again to clean their carpets.
What's more, our advanced equipment means that we do an outstanding job every time. We pair our powerful equipment with eco-friendly cleaning solutions so we can offer your carpet a gentle yet thorough clean whilst also protecting the environment.
Contact Our Professional Carpet Cleaners
We are passionate about transforming carpets and making them appear brand new. Our carpet cleaners are happy to clean your carpets. So, if you would like your carpets cleaned to perfection, we encourage to contact our friendly team today.
Locksbottom's Trusted Carpet Cleaners
Keeping the rugs and carpets of your home or office taken care of by experts is tantamount to maintaining a healthy environment. If you have a one-off cleaning job that you want to take care of but simply can't find the time to do so, feel free to give us a call, and we'll do all the dirty work for you.
Locksbottom's top carpet cleaners
Here's some great reasons why you should choose us for your carpet cleaning in Locksbottom.