Enter your postcode for a free quote
Professional Carpet Cleaning in Oxted
Deep in the heart of Kent lies the sleepy village of Oxted. Spacious detached homes are the order of the day here, many of them built in the past 30 years. These are contemporary homes in every sense of the word, many of which make extensive use of carpeting throughout. If yours is one of these homes and you're in search of no-nonsense carpet cleaners in Oxted, ACC is the company to call.
Unrivalled Carpet Cleaners in Oxted
At ACC carpet cleaning is our business and we have been at it a long time. Few other companies in Kent can match our record for superlative service or our long list of satisfied clients. Our technicians are the best in the business and we outfit them with nothing but the latest and best equipment and materials.
Unlike others who show up at your door with a rented wet vac and little experience, we utilise a state-of-the-art truck-mounted system that removes any and all effluence to our truck for later disposal. As a result, your carpets are ready to use again in short order and they don't become a breeding ground for bacteria and musty odours.
Testimonials
We are writing to thank you for the beautiful condition on the staircases that we now have in all the properties that we manage. The carpets on some of the communal stairs were unbelievably dirty, and they look good as new now. Your truck mounted carpet steamer/cleaner is amazing, especially with the long extended hose which reached to all floors in some of our larger and taller block of flats. The stairs and hallways were instantly cleaned and dried to walk on that really helps to ease the pressure on the residents to have to remove their shoes or even us worrying about residents slipping on the wet carpet. Most of all your operators have been very helpful and considerate to all our clients in accommodating suitable hours of their cleaning of the carpet to suit each block's residents. Your prices were very reasonable compared to some of the other companies that we have used in the past, for which we are very grateful for. We have no hesitation in recommending your company to anyone.
Bunn & Co, Pimlico, London SW1
You recently completed carpet cleaning throughout one of our rental properties and once again your operatives have excelled themselves. When the last tenant vacated the Landlord was horrified and under the impression all the carpets would have to be replaced, but we persuaded him to have them cleaned by ACC and make a decision afterwards. Needless to say, you've done a fantastic job, the Landlord was really impressed, new tenants have now moved in and everyone is happy. Well done, keep up the good work and I look forward to our continued business relationship.
JDM Lettings, Bromley, Kent
As per usual the carpet was cleaned to a fantastic standard so thank you.
ACC have been working their magic on our rugs for over 25 years and I cannot recommend them highly enough. We recommend ACC to all of our clients, both private and corporate, for all their carpet and upholstery cleaning needs. Their expertise in dealing with heavily soiled carpets and difficult stains is unrivalled and there is no job too big, or too small. All the team at ACC are extremely helpful, reliable and thoroughly lovely people.
Many thanks for a splendid job on removing the marks on my carpet.
We have been using ACC Carpet Cleaners for a number of years and have found the company to be reliable, trustworthy and they do a great job of cleaning our carpets and upholstery.
Royal Ocean Racing Club Ltd
I'm more than happy to provide A Cleaner Carpet with a reference. They've helped me out on numerous occasions extracting the rainwater and cleaning the carpets when one of my clients has had a flood through their roof. I've been using them for over twenty years and they've never let me down.
You recently undertook the cleaning of carpets where I work and did such a good job that my colleague has given me your contact details so that I might contact you to clean the carpets in my flat.
I have used ACC for a number of years. I have always found them to be friendly and courteous and I wouldn't hesitate to recommend their efficient and professional service.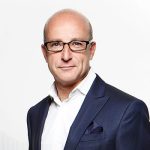 The carpets, which were heavily soiled in some areas, came up brilliantly clean, certainly much better than previous results obtained from other cleaning companies. Obviously a testament to your truck mounted equipment. I also appreciated the precautions taken by your operator Barney, to insert foil underneath wooden furniture to prevent staining. Barney was exceptionally careful, helpful and courteous, and worked extremely hard to move furniture around. Clearly a professional!
Take Advantage of Our Related Cleaning Services in Oxted
While carpet cleaning is at the heart of our business we also offer our Oxted customers an array of related services, including:
Leather Cleaning:
Leather may seem indestructible but it needs love and care just like fabric upholstery lest it become brittle and uncomfortable. Our technicians know leather care inside and out.

Upholstery Cleaning:
Cleaning the carpets without cleaning the upholstery is only doing half a job. So we offer expert upholstery cleaning as a complementary or stand-alone service.
Curtain Cleaning:
Curtains pick up a surprising amount of dust and airborne debris, especially in the warm weather months when windows are open. Our curtain cleaning service leaves them looking and feeling great.
Other Services:
Over the years we have developed a full line of domestic and commercial cleaning services. Click here for the complete list.
Oxted's top carpet cleaners
Here's some great reasons why you should choose us for your carpet cleaning in Oxted.