Family run business with over 50 years experience
Bob Bellamy started his own cleaning company R.S. Bellamy Cleaning Services when he left school in 1958. At that time he worked out of the back of a van doing daily office cleaning. However, he quickly moved into carpet and upholstery cleaning and now heads probably the longest established family owned carpet and upholstery cleaning company in London, ACC (London) Ltd. Bob is the man other cleaning companies come to when they have a particular problem.
In 1984 he was joined by Sherry Wichett who brought her own strength to the company, Administration. They were latterly joined by Barnaby Wichett who now oversees all site work and together they have a combined experience in the cleaning industry totaling 90 years, becoming so well known that The Daily Telegraph has featured them.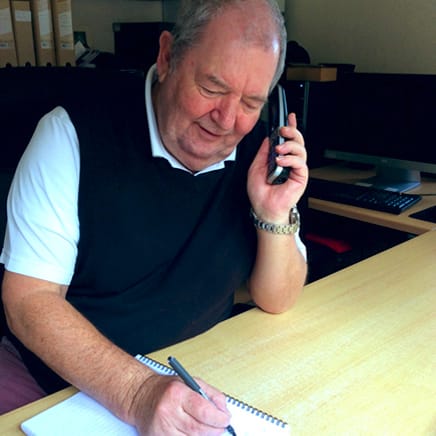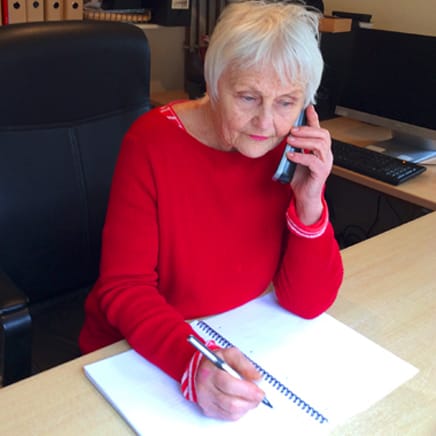 Our history
Back in 1998 Bob worked with the engineers to build one of the first truck mounted carpet cleaning machines in this country. ACC (London) Ltd currently use £22,000 truck mounted machines and £5,000 portable machines made to their own specifications.
We offer a first class service and all of their operators are in-house trained and have been with them for a minimum of 20 years. Unlike many carpet cleaners we have a staffed office with good records and a good communication system with our clients, and on-road cleaners who take pride in their work. Our cleaning results are also unbeatable because of the machines we use, the cleaning products we use (including eco-friendly) and the combined experience of everyone who works within the Company. But despite this second to none service we still remain competitively priced.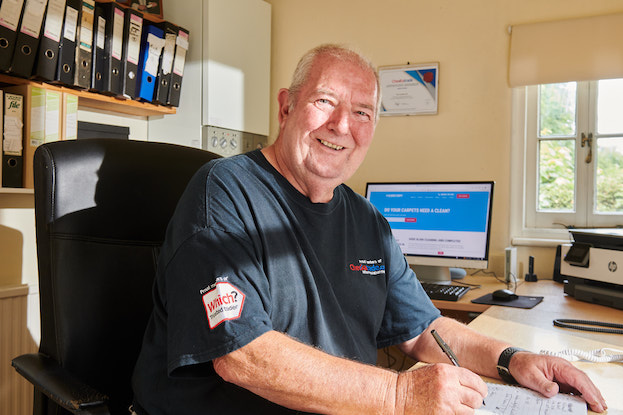 Specialist office & domestic cleaners
We specialise in office and domestic carpet, rug, and upholstery cleaning. Also hard floor cleaning, inside and outside. No job is too big, and no job is too small. We can set up a maintenance cleaning contract, or come in on a one off basis. Although the majority of our work is in London, we travel to surrounding areas and even further, depending upon the size of the job. We have worked abroad on more than one occasion when their clients have wanted them to oversee particular cleaning projects.
We are fully insured and a copy of their Policy is available for inspection. We are also able to offer first class references and are Kent County Council Trading Standards approved.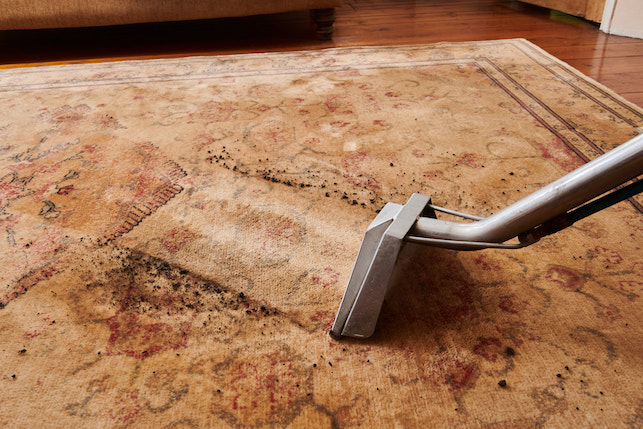 Testimonials
You recently completed carpet cleaning throughout one of our rental properties and once again your operatives have excelled themselves. When the last tenant vacated the Landlord was horrified and under the impression all the carpets would have to be replaced, but we persuaded him to have them cleaned by ACC and make a decision afterwards. Needless to say, you've done a fantastic job, the Landlord was really impressed, new tenants have now moved in and everyone is happy. Well done, keep up the good work and I look forward to our continued business relationship.
JDM Lettings, Bromley, Kent
Many thanks for a splendid job on removing the marks on my carpet.
I have used ACC for a number of years. I have always found them to be friendly and courteous and I wouldn't hesitate to recommend their efficient and professional service.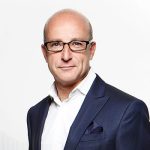 The carpets, which were heavily soiled in some areas, came up brilliantly clean, certainly much better than previous results obtained from other cleaning companies. Obviously a testament to your truck mounted equipment. I also appreciated the precautions taken by your operator Barney, to insert foil underneath wooden furniture to prevent staining. Barney was exceptionally careful, helpful and courteous, and worked extremely hard to move furniture around. Clearly a professional!
We are writing to thank you for the beautiful condition on the staircases that we now have in all the properties that we manage. The carpets on some of the communal stairs were unbelievably dirty, and they look good as new now. Your truck mounted carpet steamer/cleaner is amazing, especially with the long extended hose which reached to all floors in some of our larger and taller block of flats. The stairs and hallways were instantly cleaned and dried to walk on that really helps to ease the pressure on the residents to have to remove their shoes or even us worrying about residents slipping on the wet carpet. Most of all your operators have been very helpful and considerate to all our clients in accommodating suitable hours of their cleaning of the carpet to suit each block's residents. Your prices were very reasonable compared to some of the other companies that we have used in the past, for which we are very grateful for. We have no hesitation in recommending your company to anyone.
Bunn & Co, Pimlico, London SW1
I'm more than happy to provide A Cleaner Carpet with a reference. They've helped me out on numerous occasions extracting the rainwater and cleaning the carpets when one of my clients has had a flood through their roof. I've been using them for over twenty years and they've never let me down.
As per usual the carpet was cleaned to a fantastic standard so thank you.
ACC have been working their magic on our rugs for over 25 years and I cannot recommend them highly enough. We recommend ACC to all of our clients, both private and corporate, for all their carpet and upholstery cleaning needs. Their expertise in dealing with heavily soiled carpets and difficult stains is unrivalled and there is no job too big, or too small. All the team at ACC are extremely helpful, reliable and thoroughly lovely people.
Thanks so much for your rapid response.
You recently undertook the cleaning of carpets where I work and did such a good job that my colleague has given me your contact details so that I might contact you to clean the carpets in my flat.
About our vans
They carry their own power source and pre-softened hot water, and the dirty water is automatically extracted back to the truck so nothing re-circulates within the property. There is minimum noise and disruption to the premises because the machine is actually built into the back of the truck and we only bring the pipe and cleaning wand in. Our latest truck mounted carpet cleaning machine cost £20,000 to buy and install which gives an idea of its superiority.
Some carpet cleaners have to leave blower fans in place to assist drying because their machines are under-powered. Our steam cleaning machines are so powerful that they extract most of the moisture letting the carpets dry naturally. And don't forget because our machines do actually go up to steam we use less water and as a consequence of this the carpets are not saturated as they might be if they have been cleaned with inferior machines.
Please call our London office on 020 7821 1221 or Kent office on 01689 857932 to discuss your needs, we will definitely have the answer. And just bear in mind that we are the Company other carpet cleaners come to when they have a carpet cleaning problem they can't solve.