Enter your postcode for a free quote
Professional carpet cleaning in Camden
As experienced carpet cleaners who have been in the business for more than half a century, you know that you can trust us to do a great job when we come to clean your carpeting in Camden. Our carpet cleaning team is comprised of time-served, fully trained experts who know everything there is to know about cleaning carpets and they have the best equipment available too. Using truck-mounted steam cleaning machines, our team will get every last speck of dirt and dust out of your carpets, leaving them looking fresh and clean again. To book a visit, just call or email us whenever convenient.
Carpet Cleaners in Camden Who Care About What They Do
Not only are our carpet cleaners fully trained and experienced but they also share our enthusiasm for providing the best service possible to all of our commercial and domestic clients in the area. We are committed to ensuring customer satisfaction on every job we undertake and we promise that you will be impressed with the standard of service you receive. Wherever you are located in Camden and whatever type of carpets you have, we guarantee that we will be able to clean them to your complete satisfaction.
We offer a range of cleaning services in Camden
Our truck-mounted hot water extraction machines are up to 25 times more efficient than the type of machines you can rent locally, enabling us to clean your carpets quickly and very effectively. If you would like to have your carpets cleaned by a team that will complete all the necessary work without any fuss or drama, please call and speak to us about your requirements today. We look forward to meeting you soon and to showing you why we really are the very best carpet cleaners in this part of the capital.
Testimonials
The carpets, which were heavily soiled in some areas, came up brilliantly clean, certainly much better than previous results obtained from other cleaning companies. Obviously a testament to your truck mounted equipment. I also appreciated the precautions taken by your operator Barney, to insert foil underneath wooden furniture to prevent staining. Barney was exceptionally careful, helpful and courteous, and worked extremely hard to move furniture around. Clearly a professional!
Many thanks for a splendid job on removing the marks on my carpet.
You recently completed carpet cleaning throughout one of our rental properties and once again your operatives have excelled themselves. When the last tenant vacated the Landlord was horrified and under the impression all the carpets would have to be replaced, but we persuaded him to have them cleaned by ACC and make a decision afterwards. Needless to say, you've done a fantastic job, the Landlord was really impressed, new tenants have now moved in and everyone is happy. Well done, keep up the good work and I look forward to our continued business relationship.
JDM Lettings, Bromley, Kent
Thanks so much for your rapid response.
We are writing to thank you for the beautiful condition on the staircases that we now have in all the properties that we manage. The carpets on some of the communal stairs were unbelievably dirty, and they look good as new now. Your truck mounted carpet steamer/cleaner is amazing, especially with the long extended hose which reached to all floors in some of our larger and taller block of flats. The stairs and hallways were instantly cleaned and dried to walk on that really helps to ease the pressure on the residents to have to remove their shoes or even us worrying about residents slipping on the wet carpet. Most of all your operators have been very helpful and considerate to all our clients in accommodating suitable hours of their cleaning of the carpet to suit each block's residents. Your prices were very reasonable compared to some of the other companies that we have used in the past, for which we are very grateful for. We have no hesitation in recommending your company to anyone.
Bunn & Co, Pimlico, London SW1
I have used ACC for a number of years. I have always found them to be friendly and courteous and I wouldn't hesitate to recommend their efficient and professional service.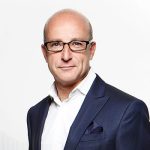 Just a short email to let you know how very pleased I am with the cleaning of my lounge and stair carpets. Your workers were professional, quick and friendly and took the time to explain everything to me. I will certainly be recommending you to all my friends and will be using you again.
As per usual the carpet was cleaned to a fantastic standard so thank you.
You recently undertook the cleaning of carpets where I work and did such a good job that my colleague has given me your contact details so that I might contact you to clean the carpets in my flat.
I'm more than happy to provide A Cleaner Carpet with a reference. They've helped me out on numerous occasions extracting the rainwater and cleaning the carpets when one of my clients has had a flood through their roof. I've been using them for over twenty years and they've never let me down.
BREATHING NEW LIFE INTO YOUR CARPETS IN CAMDEN
When it comes to quality and reliable carpet cleaning in Camden, ACC Carpet Cleaners stand unrivalled. Equipped with our wealth of experience and passion for cleanliness, we take pride in rejuvenating your carpets, giving them a new lease on life.
We understand the sentimental and monetary value tied to your carpets, hence our commitment to ensure they're meticulously treated with the utmost care and professionalism.
DEEP CLEANING: MORE THAN JUST SURFACE CLEANING
Our services transcend the realm of surface cleaning. In a bustling city like Camden, pollutants and allergens often find their way into homes and offices, lurking within the fibres of your carpets.
By offering thorough deep cleaning services, ACC Carpet Cleaners effectively eradicate hidden allergens and bacteria, vastly reducing the likelihood of allergies and respiratory illnesses. We advocate for a cleaner, safer, and more hygienic living and working environment.
CARPET CLEANING THAT EMBRACES MODERN TECHNOLOGY
Embracing innovation is at the heart of ACC Carpet Cleaners' approach. Our powerful, state-of-the-art cleaning equipment lifts even the toughest stains with ease. Paired with our dedicated team's industry knowledge and experience, we guarantee an unparalleled level of cleanliness, executed swiftly and efficiently.
CARPET CARE FOR BUSINESSES IN CAMDEN
As every successful business owner knows, first impressions matter. A clean, professionally maintained environment is key to making the right impression. At ACC Carpet Cleaners, we understand this. That's why we offer bespoke cleaning programs for commercial clients in Camden, tailored to fit around your operations and business hours, causing minimal disruption.
SAFEKEEPING THE ARTISTRY OF YOUR ANTIQUE RUGS
At ACC Carpet Cleaners, we appreciate the uniqueness of your antique rugs and the special care they warrant. Our cleaning process is meticulously designed to ensure that the integrity of your precious rugs is uncompromised. We are devoted to preserving their natural beauty and value while ensuring they are immaculately clean.
COMMITTED TO CREATING HEALTHIER SPACES IN CAMDEN
ACC Carpet Cleaners aren't just carpet cleaners—we are your partners in fostering healthier homes and offices. By eliminating allergens, bacteria and harmful chemicals, we contribute to spaces that are not only clean but also safer and more enjoyable for everyone.
For a refreshingly clean and vibrant carpet, contact ACC Carpet Cleaners today on 08000 135 222. You may also request a free quote to get started. With the ACC experts on the job, you won't just see the ACC difference—you'll feel it, too!
Camden's trusted carpet cleaners
Camden's top carpet cleaners
Here's some great reasons why you should choose us for your carpet cleaning in Camden.