Carpet Cleaning In Warlingham
Enter your postcode to get a free quote.
Enter your postcode for a free quote
Carpet Cleaning Warlingham
You want your Warlingham residence to boast lovely, pristine carpets. But as you know, that's often a battle best left to the professionals. That's where ACC Carpet Cleaners steps in. With more than half a century of hands-on experience, we're the trusted name for all your carpet cleaning needs.
Why Choose ACC Carpet Cleaners in Warlingham?
You don't put just any cleaner on your cherished leather couch; the same care should apply to your carpets. At ACC, we conduct a thorough inspection to ascertain the type of stains and dirt we're up against. Only then do we decide on the appropriate cleaning solution and equipment to use.
An Eco-Conscious Approach
Wondering if our cleaning products are hard on the environment? Worry not. All our cleaning agents are sourced from companies that care about Mother Earth as much as we do.
But we don't stop there. Our state-of-the-art machines are designed for optimal efficacy and efficiency. What's more, they meet the highest UK standards for environmental safety. With ACC Carpet Cleaners on the job, you can expect nothing but the very best in carpet care.
Testimonials
Thanks so much for your rapid response.
Many thanks for a splendid job on removing the marks on my carpet.
ACC have been working their magic on our rugs for over 25 years and I cannot recommend them highly enough. We recommend ACC to all of our clients, both private and corporate, for all their carpet and upholstery cleaning needs. Their expertise in dealing with heavily soiled carpets and difficult stains is unrivalled and there is no job too big, or too small. All the team at ACC are extremely helpful, reliable and thoroughly lovely people.
We have been using ACC Carpet Cleaners for a number of years and have found the company to be reliable, trustworthy and they do a great job of cleaning our carpets and upholstery.
Royal Ocean Racing Club Ltd
Just a short email to let you know how very pleased I am with the cleaning of my lounge and stair carpets. Your workers were professional, quick and friendly and took the time to explain everything to me. I will certainly be recommending you to all my friends and will be using you again.
I have used ACC for a number of years. I have always found them to be friendly and courteous and I wouldn't hesitate to recommend their efficient and professional service.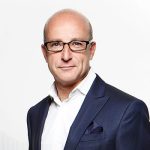 On Sunday evening at 11:30, Barnaby and his colleague turned up, as arranged, to clean the carpets at the restaurant. They were both punctual and cheerful. I let them in, showed them where the water and power points are and left them to it. They completed the job – by 2 o'clock and left quickly and quietly. I had to write because the result, frankly, is stunning. I hate to sound like a commercial, and it's hard not to, but the carpet prior to their arrival was so stained and marked I had little hope of really reviving it. I thought perhaps it might be made to look halfway decent and that I would replace it in a couple of months. Imagine my surprise and delight, therefore, when I stepped into the room to find, truthfully, a carpet that looks good as new! The boys did a superlative job and yet, I shouldn't be surprised really, because, when they came to clean the carpet at my apartment, which was looking equally beyond saving, the result was just as breath-taking. Thanks so much and I commend the service you provide from top to bottom. The work is faultless and Barnaby and his colleague on both occasions have been efficient, cheerful, and charming. I would happily recommend you.
Bibendum Restaurant, Michelin House, Fulham Road
As per usual the carpet was cleaned to a fantastic standard so thank you.
The carpets, which were heavily soiled in some areas, came up brilliantly clean, certainly much better than previous results obtained from other cleaning companies. Obviously a testament to your truck mounted equipment. I also appreciated the precautions taken by your operator Barney, to insert foil underneath wooden furniture to prevent staining. Barney was exceptionally careful, helpful and courteous, and worked extremely hard to move furniture around. Clearly a professional!
I'm more than happy to provide A Cleaner Carpet with a reference. They've helped me out on numerous occasions extracting the rainwater and cleaning the carpets when one of my clients has had a flood through their roof. I've been using them for over twenty years and they've never let me down.
Got More Than Carpets? We've Got You Covered
Although we've built our reputation on superior carpet cleaning, our expertise doesn't end there. How about those Persian rugs that need special attention? Rest assured, our methods preserve the integrity and colour of even the most delicate materials.
Leather and Upholstery Cleaning
Leather and upholstery have unique cleaning requirements, much different from carpets. They accumulate their own kinds of dirt and stains and also have a different texture. Our cleaning technicians are fully trained to treat these materials with the expertise they deserve.
Curtain Cleaning Service: The Overlooked Detail
We get it; it's easy to forget about your curtains when you're focused on the floor. That's why we offer a comprehensive curtain cleaning service that brings back the sparkle to your window treatments. With us, your curtains will not be the odd one out in your impeccably cleaned home.
Warlingham's Trusted Carpet Care Company
There are tons of cleaning services out there, but we're not just another name in the industry. We're ACC Carpet Cleaners, a brand synonymous with top-notch service and unparalleled expertise in Warlingham and beyond. Don't settle for less when you can have the best. Call us now on 08000 135 222 for world-class carpet cleaning in Warlingham.
Aldgate's top carpet cleaners
Here's some great reasons why you should choose us for your carpet cleaning in Aldgate.