Carpet Cleaning In Bermondsey
Enter your postcode to get a free quote.
Enter your postcode for a free quote
Carpet Cleaning in Bermondsey
ACC Carpet Cleaners are Bermondsey's premier carpet cleaning company. We offer a wide range of carpet cleaning services to suit all your needs, and our expert team of cleaners are always on hand to offer advice and support.
We understand the importance of keeping your carpets clean and free from dirt, dust and other allergens, and our team are dedicated to providing a high-quality service that will leave your carpets looking and feeling like new.
Whether you need a one-off deep clean or regular cleaning services, we can tailor our services to suit your needs and budget. We also offer a free quotation service so that you can be sure you're getting the best possible value for money.
So if you're looking for carpet cleaning in Bermondsey, look no further than ACC Carpet Cleaners. Contact us today to find out more about our services or to book a free quotation.
Our Services
At ACC Carpet Cleaners, we offer a wide range of cleaning services for all types of carpets and upholstery, including:
Standard Carpet Cleaning: We offer two types of carpet cleaning – hot water extraction and dry cleaning. Hot water extraction is the most effective way to clean carpets, and is also known as 'steam cleaning'. Dry cleaning is a gentler method that is suitable for delicate or sensitive fabrics.
Leather Cleaning: We use specialised leather cleaning products and techniques to clean and protect your leather upholstery.
Upholstery Cleaning: We offer both dry and wet cleaning methods for upholstery, depending on the fabric. We also offer a stain protection service to help keep your furniture looking its best.
Rug Cleaning: We offer both hand-washing and machine-washing for rugs, depending on the size and type of rug. We also offer a pick-up and delivery service for rugs that are too large to be cleaned in your home.
Curtain Cleaning: We offer a dry cleaning service for curtains, which is the most effective way to clean them without damaging the fabric.
Mattress Cleaning: We offer a deep-cleaning service for mattresses, which includes the use of specialised cleaning products and techniques.
Testimonials
As per usual the carpet was cleaned to a fantastic standard so thank you.
You recently completed carpet cleaning throughout one of our rental properties and once again your operatives have excelled themselves. When the last tenant vacated the Landlord was horrified and under the impression all the carpets would have to be replaced, but we persuaded him to have them cleaned by ACC and make a decision afterwards. Needless to say, you've done a fantastic job, the Landlord was really impressed, new tenants have now moved in and everyone is happy. Well done, keep up the good work and I look forward to our continued business relationship.
JDM Lettings, Bromley, Kent
Thanks so much for your rapid response.
I'm more than happy to provide A Cleaner Carpet with a reference. They've helped me out on numerous occasions extracting the rainwater and cleaning the carpets when one of my clients has had a flood through their roof. I've been using them for over twenty years and they've never let me down.
ACC have been working their magic on our rugs for over 25 years and I cannot recommend them highly enough. We recommend ACC to all of our clients, both private and corporate, for all their carpet and upholstery cleaning needs. Their expertise in dealing with heavily soiled carpets and difficult stains is unrivalled and there is no job too big, or too small. All the team at ACC are extremely helpful, reliable and thoroughly lovely people.
The carpets, which were heavily soiled in some areas, came up brilliantly clean, certainly much better than previous results obtained from other cleaning companies. Obviously a testament to your truck mounted equipment. I also appreciated the precautions taken by your operator Barney, to insert foil underneath wooden furniture to prevent staining. Barney was exceptionally careful, helpful and courteous, and worked extremely hard to move furniture around. Clearly a professional!
Just a short email to let you know how very pleased I am with the cleaning of my lounge and stair carpets. Your workers were professional, quick and friendly and took the time to explain everything to me. I will certainly be recommending you to all my friends and will be using you again.
I have used ACC for a number of years. I have always found them to be friendly and courteous and I wouldn't hesitate to recommend their efficient and professional service.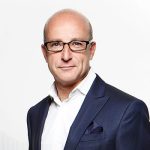 We have been using ACC Carpet Cleaners for a number of years and have found the company to be reliable, trustworthy and they do a great job of cleaning our carpets and upholstery.
Royal Ocean Racing Club Ltd
Many thanks for a splendid job on removing the marks on my carpet.
Why Choose ACC?
There are many reasons to choose ACC Carpet Cleaners for your carpet and upholstery cleaning needs. Our clients know they can trust us to provide a high level of service at a fair price.
We have been serving Bermondsey and the surrounding areas for over 60 years, and our experience shows in the quality of our work. Our team of highly trained and certified professionals use the latest tools and techniques to get your carpets and upholstery looking like new again.
We also ensure that you'll be 100% satisfied with our work. As such, you can trust that you're making the right call for your home or office.
Bermondsey's top carpet cleaners
Here's some great reasons why you should choose us for your carpet cleaning in Bermondsey.
We offer our Carpet Cleaning Services in Bermondsey and the following areas: