Carpet Cleaning In Aldgate
Enter your postcode to get a free quote.
Enter your postcode for a free quote
Professional carpet cleaning in Aldgate
As a service provider of over 50 years, ACC Carpet Cleaners has consistently delivered in quality and professionalism. We provide thorough carpet cleaning services in offices and commercial spaces in and around Aldgate.
Why Choose ACC Carpet Cleaners London?
We've worked across a range of private and public establishments, such as office spaces, small and large shops, hospitals and government buildings. For every client we serve, we always make sure to provide value:
Highest levels of carpet cleaning — Your carpets and rugs return to their original beauty and maintain their quality after deep cleaning.
High standards of service and expertise — Training of our team is constant and continuous from best practices and methods to customer service.
Top quality equipment and cleaning agents — Carpets and rugs are thoroughly cleaned in our truck mounted carpet cleaning machines, which are some of the most efficient in the industry. In addition, carpets are never exposed to toxic or corrosive cleaning solutions.
Extensive experience — Take advantage our our unmatched cleaning knowledge and ask us about how to maintain your carpets.
We offer a range of cleaning services in Aldgate
Not only does ACC Carpet Cleaners offer expert residential and commercial carpet cleaning in Aldgate, we also offer a wide range of other cleaning services throughout the Aldgate area. This includes:
Rug Cleaning: We will examine each rug before cleaning. Knowing the age, material and colours will help us determine the appropriate cleaning method to apply. We keep your rugs in pristine condition.
Upholstery Cleaning: Dirt and odours can stick to any piece of furniture or fabric. Keep your rooms clean and fresh with our upholstery cleaning services.
Carpet Cleaning in any building: Our innovative machinery means that we can bring our service to any building no matter what floor you're on.
More Services: You can also take advantage of our other services including anti-static treatment, end of tenancy cleaning, interior floor cleaning, curtain cleaning and more.
Testimonials
As per usual the carpet was cleaned to a fantastic standard so thank you.
Just a short email to let you know how very pleased I am with the cleaning of my lounge and stair carpets. Your workers were professional, quick and friendly and took the time to explain everything to me. I will certainly be recommending you to all my friends and will be using you again.
I have used ACC for a number of years. I have always found them to be friendly and courteous and I wouldn't hesitate to recommend their efficient and professional service.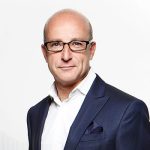 I'm more than happy to provide A Cleaner Carpet with a reference. They've helped me out on numerous occasions extracting the rainwater and cleaning the carpets when one of my clients has had a flood through their roof. I've been using them for over twenty years and they've never let me down.
On Sunday evening at 11:30, Barnaby and his colleague turned up, as arranged, to clean the carpets at the restaurant. They were both punctual and cheerful. I let them in, showed them where the water and power points are and left them to it. They completed the job – by 2 o'clock and left quickly and quietly. I had to write because the result, frankly, is stunning. I hate to sound like a commercial, and it's hard not to, but the carpet prior to their arrival was so stained and marked I had little hope of really reviving it. I thought perhaps it might be made to look halfway decent and that I would replace it in a couple of months. Imagine my surprise and delight, therefore, when I stepped into the room to find, truthfully, a carpet that looks good as new! The boys did a superlative job and yet, I shouldn't be surprised really, because, when they came to clean the carpet at my apartment, which was looking equally beyond saving, the result was just as breath-taking. Thanks so much and I commend the service you provide from top to bottom. The work is faultless and Barnaby and his colleague on both occasions have been efficient, cheerful, and charming. I would happily recommend you.
Bibendum Restaurant, Michelin House, Fulham Road
Thanks so much for your rapid response.
We are writing to thank you for the beautiful condition on the staircases that we now have in all the properties that we manage. The carpets on some of the communal stairs were unbelievably dirty, and they look good as new now. Your truck mounted carpet steamer/cleaner is amazing, especially with the long extended hose which reached to all floors in some of our larger and taller block of flats. The stairs and hallways were instantly cleaned and dried to walk on that really helps to ease the pressure on the residents to have to remove their shoes or even us worrying about residents slipping on the wet carpet. Most of all your operators have been very helpful and considerate to all our clients in accommodating suitable hours of their cleaning of the carpet to suit each block's residents. Your prices were very reasonable compared to some of the other companies that we have used in the past, for which we are very grateful for. We have no hesitation in recommending your company to anyone.
Bunn & Co, Pimlico, London SW1
We have been using ACC Carpet Cleaners for a number of years and have found the company to be reliable, trustworthy and they do a great job of cleaning our carpets and upholstery.
Royal Ocean Racing Club Ltd
Many thanks for a splendid job on removing the marks on my carpet.
ACC have been working their magic on our rugs for over 25 years and I cannot recommend them highly enough. We recommend ACC to all of our clients, both private and corporate, for all their carpet and upholstery cleaning needs. Their expertise in dealing with heavily soiled carpets and difficult stains is unrivalled and there is no job too big, or too small. All the team at ACC are extremely helpful, reliable and thoroughly lovely people.
Aldgate's trusted carpet cleaners
Unlike other contractors, we do not need to leave blower fans in place to help carpets dry. Our system is so powerful it extracts most of the moisture from newly cleaned carpets, helping them dry quickly. Our system also has pre-softened hot water and its own power source; we do not use your resources to do our job. Overall, our truck mounted system is 25x more efficient than a standard industrial steam cleaning machine. We also carry equally effective portable steam cleaning machines. Our team's methodical approach ensures that we leave your carpets spotless and keep the germs and allergens at bay.
MEET THE TRUSTED TEAM BEHIND ACC CARPET CLEANERS
When it comes to carpet cleaning in Aldgate, our team are the experts you need. With a combined experience of over 90 years, we have been at the forefront of the carpet cleaning industry. Our company, spearheaded by industry veterans like Bob Bellamy and Sherry Wichett, believes in maintaining the integrity of your carpets, rugs, and upholstery.
A Legacy of Excellence: Starting with just a van and a dream, Bob Bellamy transformed his daily office cleaning business into a leading carpet and upholstery cleaning company in London. Joined by Sherry and Barnaby Wichett, ACC has developed a reputation for excellence, problem-solving, and remarkable customer service.
A Step Ahead in Technology: Innovation is key to our success. We pioneered the use of truck-mounted carpet cleaning machines, employing equipment specifically crafted to our requirements. Our machines, ranging from £22,000 truck-mounted marvels to £5,000 portable powerhouses, ensure unmatched cleaning efficiency.
SPECIALISED SERVICES TAILORED TO YOU
From London's sprawling offices to cosy domestic spaces, our services are crafted to meet your unique needs. No job is too large, no stain too stubborn; our in-house trained operators stand ready to rejuvenate your space.
Contractual and One-Off Cleaning: Need us regularly or just for a unique situation? We can accommodate both. Our flexible maintenance cleaning contracts or one-off services ensure that our exceptional cleaning reaches you exactly when you need it.
Cleaning Beyond London: Although the majority of our work is in London, our expertise travels with you. Our team have worked abroad, overseeing particular cleaning projects and carrying the standard of ACC Carpet Cleaners wherever needed. So if your Aldgate business spans the world, let us know. We may have a solution for your businesses abroad.
Eco-Friendly and Unbeatable Results: Our dedication to the environment is as strong as our commitment to quality. By using eco-friendly cleaning products and advanced machinery, we deliver unbeatable results without harming the planet.
CONTACT US TODAY
Don't settle for ordinary when you can have extraordinary. Let ACC Carpet Cleaners refresh your Aldgate space with our specialised cleaning services. For a professional touch that only 50 years in the business can provide, call us today on 08000 135 222. Your carpets will thank you, and so will we!
Aldgate's top carpet cleaners
Here's some great reasons why you should choose us for your carpet cleaning in Aldgate.